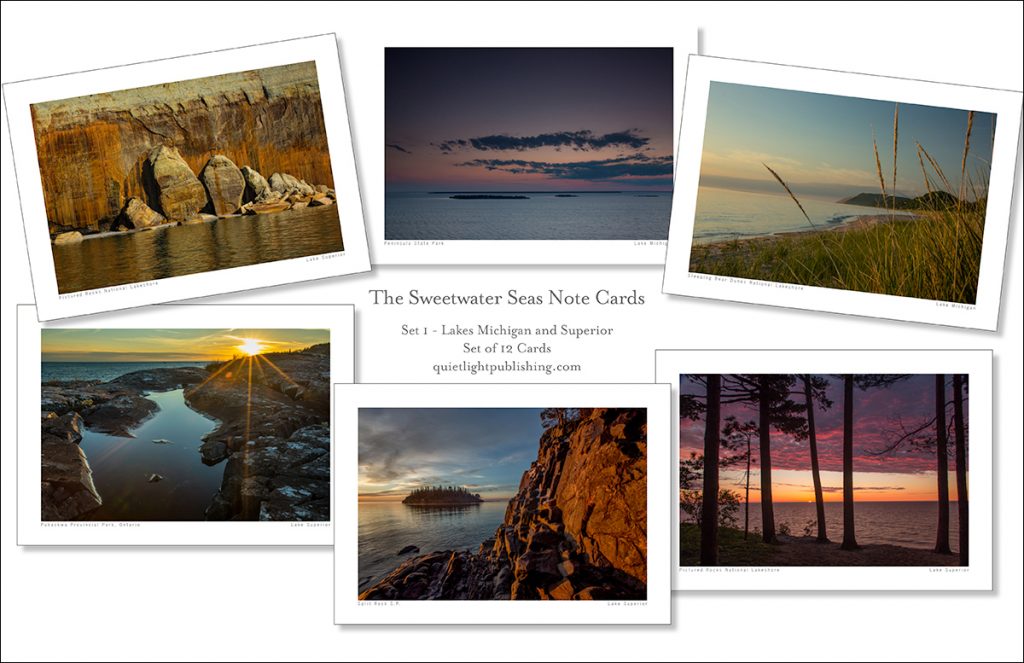 Quiet Light Publishing is proud to announce the release of two new sets of fine art note cards from Richard Mack as part of his The Sweetwater Seas project. The Sweetwater Seas is a documentary film about the Great Lakes and will also be a companion book published by Quiet Light Publishing.
These fine art note cards come from his extensive collection of images he has done so far on the project. The first set includes 6 images (2 cards each) from Lake Michigan and Lake Superior. The second set includes winter images from the Lake Michigan and Superior as well as Niagara Falls.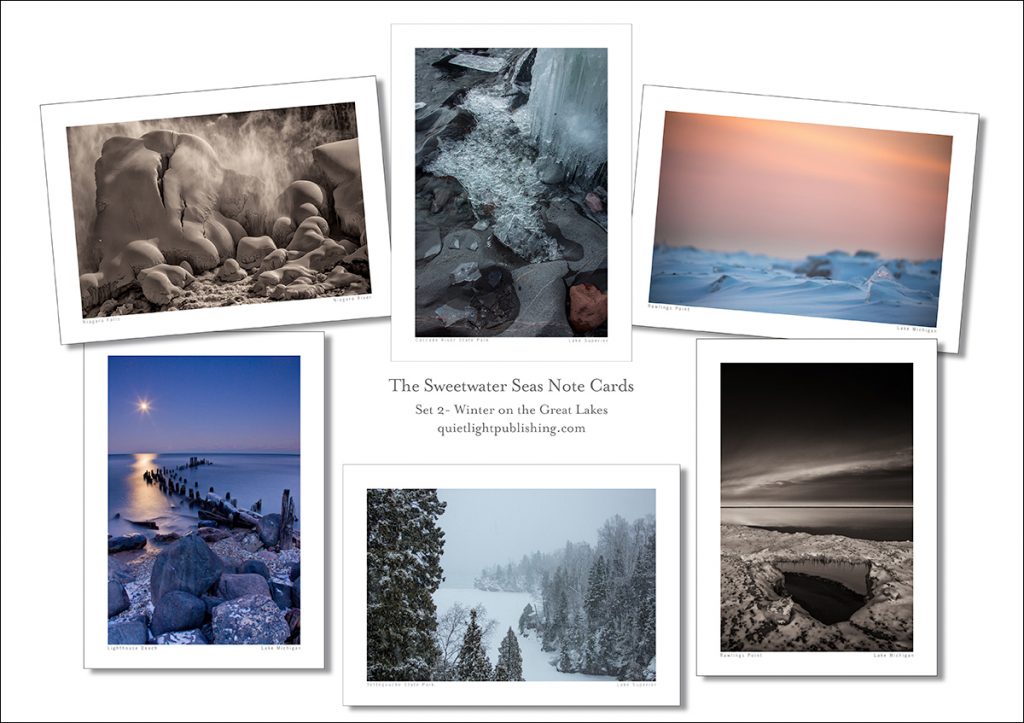 These make great gift ideas for the holidays. While more often than not we tend to text or email there are times you want to actually write a note to someone and these beautiful note cards provide you an excellent way to do just that.
You can purchase them in the Quiet Light Publishing shop by following this link:
http://shop.quietlightpublishing.com/
Enjoy!
Quiet Light Publishing